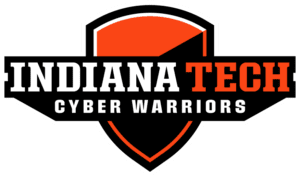 After placing 2nd at the Midwest CCDC and advancing to the National Wildcard, on April 5th, 2023 the Indiana Tech Cyber Warriors competed against in the CCDC National Wildcard round. This round was made up of all the 2nd place teams from the regional events across the country to determine the wildcard placement into the final bracket for the National Event.
The Cyber Warriors had a strong showing held the 1st place position for almost half of the competition. In the end, California State Polytechnic University, Pamona (Cal Poly Pamona) won the event and took the wildcard seat. This ends our CCDC season with a strong 12th place finish out of over 250 schools nationally. The Top 11 Finishing schools ahead the Cyber Warriors are (in no particular order):
Stanford
Cal Poly Pomona
University of Virginia
UT Austin
Oregon State
Depaul University
University of North Florida
Brigham Young University
Dakota State University
Northeastern University
Tennessee Tech
GO WARRIORS!
Cyber Warriors Team Roster: https://techcyberwarriors.org/roster/
Twitter: https://twitter.com/TechCybWarriors
Collegiate Cyber Defense Competition (CCDC): https://www.nationalccdc.org/