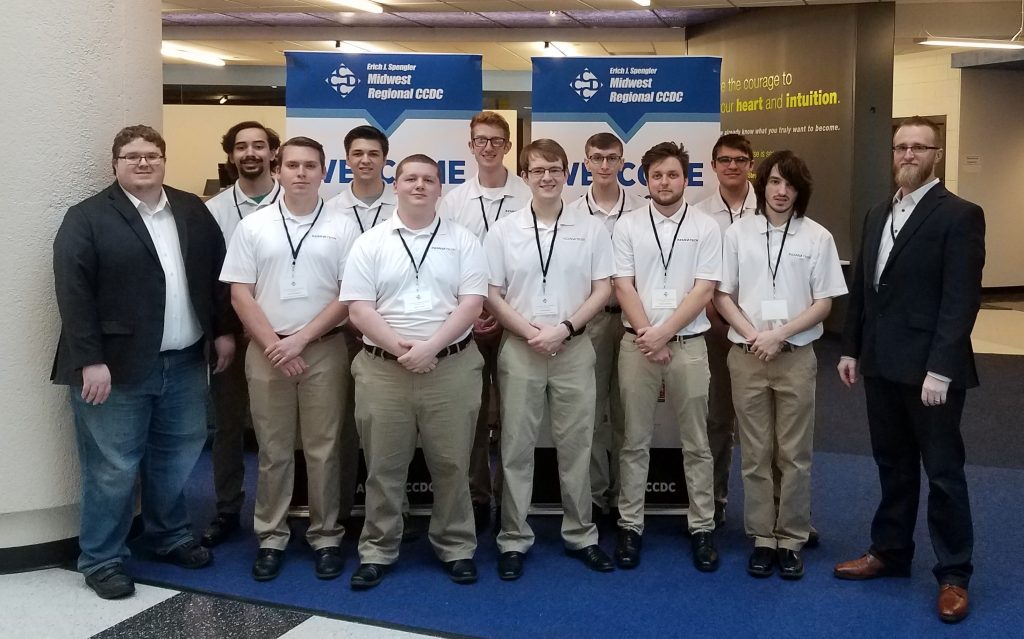 After advancing from the Indiana State Qualifier and claiming their 5th consecutive State Championship, on March 15th and 16th, the Indiana Tech Cyber Warriors competed in the Collegiate Cyber Defence Competition Midwest Regional. This year, as is every year, the Midwest region produced some extremely strong teams. The competition was composed of the winner of each state qualifier, representing 8 states and over 40 schools.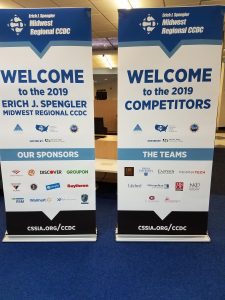 This year, the Cyber Warriors took second place amongst the group of 10 schools competing for the spot to advance to the National Championship. The team performed extremely well under immense pressure and is proud to bring home the trophy for the podium finish.
The CyberWarriors will move right into the National Cyber Leauge (NCL) Spring Season which starts in late March, to represent Indiana Tech in competing against thousands of other collegiate cybersecurity students all across the country.
GO WARRIORS!
2019 State Qualifier: https://techcyberwarriors.org/cyber-warriors-win-5th-consecutive-ccdc-state-title/
2019 Cyber Warriors Team Roster: https://techcyberwarriors.org/roster/
Twitter: https://twitter.com/TechCybWarriors
Collegiate Cyber Defense Competition (CCDC): https://www.nationalccdc.org/
National Cyber Leauge (NCL): https://www.nationalcyberleague.org/